About Dr Kwabena Essel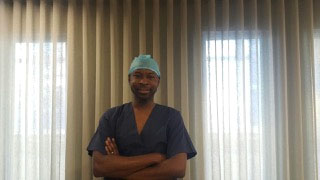 Dr Kwabena Essel presently practises as a Specialist Obstetrician/Gynaecologist at Life The Glynnwood Hospital. Dr Kwabena (Kobby) Essel completed his undergraduate studies in medicine at the University of the Witwatersrand in 2004.

He went on to specialise in Obstetrics and Gynaecology at the University of Cape Town and became a member of the Fellowship of the College of Obstetricians and Gynaecologists in 2012 and also received his Masters in Medicine (Mmed) in 2013. He is dedicated to his patients and sets a high standard for women's health and wellbeing.

He received the Peter Roos award at the University of Cape Town for excellence in professional conduct. He also received the departmental award for best research in gynaecology for his thesis: Knowledge of contraception and barriers to contraceptive use in women requesting repeat termination of pregnancy which he also presented at the South African Society of Obstetricians and Gynaecologists (SASOG) congress in 2012.
Qualifications
MBChB University of the Witwatersrand, Johannesburg 2004
FCOG (SA) 2012
MMED Obstetrics, University of Cape Town
Professional Organisations
South African Society of Obstetricians and Gynaecologists (SASOG)
Health Professions Council of South Africa (HPCSA)